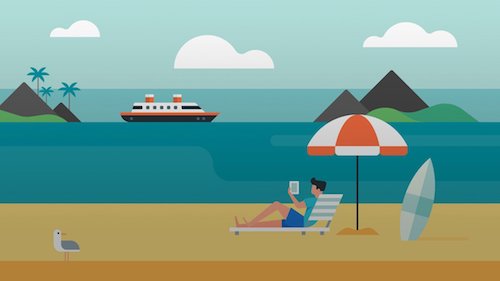 You've heard the old adage: when it rains it pours. This never seems to ring more true than when you're in the midst of the escrow process. While being in escrow is exciting, there are a tremendous amount of moving parts as you collect documents and meet your escrow responsibilities.
So, what happens when you need to travel and close escrow simultaneously? Can it be done? Here, we look at some of the important factors to consider should you need to be away at the same time as your closing date.
Technology
Technology really has come a long way when it comes to the escrow process. DocuSign has made it possible to electronically sign important documents remotely using a digital signature. You will need to ensure that wherever you're traveling to has reliable internet access, and cell phone reception would also be valuable in case there are any questions that arise. Make sure to interface with your escrow team, lender and real estate agent about electronic signatures prior to your departure to ensure there are no issues.
Communication
You're going to need to remain in contact with your team while you're away, so checking on the availability of a printer, scanner, fax machine and/or an internet-connected computer where you're going is vital. In some situations, a "live" or "wet" signature will still be required. This means that a service like DocuSign would not suffice and you might need print out a document, physically sign it, scan it, and email it back for review.
Power of Attorney
Before you depart, you might want to inquire with your real estate agent or escrow officer about granting a Power of Attorney. This would need to take place prior to your departure, and there are some caveats. This includes obtaining approval from your lender in the underwriting process should you wish to have someone sign documents on your behalf at closing.
Notary
This is probably the biggest challenge for travelers who are in the midst of the closing process. It truly depends on where you're going, whether it's out-of-state or international. Both have their challenges, but of course, traveling internationally is going to pose more of a challenge. If traveling internationally, you would need to have any documents notarized at an American Consulate. Make it a priority to sit down with your escrow officer if you're traveling internationally to discuss the specifics.
Domestically, the process for notarizing documents can vary from state to state, so it is also important to apprise your escrow officer of your travel plans. Any errors made when getting documents notarized can cause a delay in your close of escrow, so it's very important to make a plan for how you will handle this while traveling.
You will also want to involve your lender in this conversation as well. While there are some documents like the Grant Deed that can be signed and notarized in advance of your travel, loan documents generally need several signatures with a Notary Public that is familiar with these items. Your lender will need the original signed and notarized documents in order to close and fund your loan.
Life happens, and sometimes there is nothing you can do about travel plans that pop-up while you're closing escrow simultaneously. Your best course of action is to keep your Escrow Officer in the loop, along with your lender and real estate agent. All of them can offer guidance given your unique situation and look for the best option to assist you.
---
If you need escrow assistance or have additional questions about traveling and closing escrow simultaneously, please do not hesitate to contact us. Our dedicated team of Escrow Officers are happy to help!